Quality Control
Protein Feeds Ltd. is a fully approved and compliant feed compounder with the Universal Feed Assurance Standard (UFAS) (Valid to 31/08/20, no. 4021) for the blending of assured animal feeds and th

e supply of feed ingredients.

This is a code of practice in which the premises is independently audited on an annual basis to ensure conformity.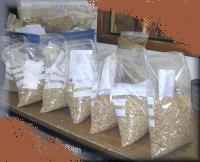 The premises is audited by UFAS, DEFRA, trading standards plus other bodies. Quality is ensured throughout all the processes of feed production.

Traceability is ensured by a robust and comprehensive control system.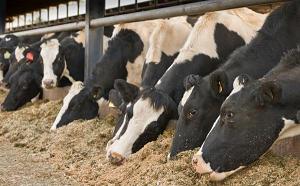 ---
Raw materials
All raw materials are purchased from approved suppliers, and are fully traceable back to source.

Samples are taken of all bulk raw materials according to usage and these are kept for three weeks.

A comprehensive analysis programme is in place to quality test raw materials, using an external laboratory.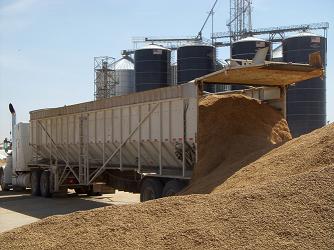 ---

Manufacture of finished feeds
The feed rations are made to a specific formulation and specification, and carefully mixed and produced in meal form for distribution by bulk blowers.

Finished feeds are also sampled, retained and analysed periodically to ensure product quality.

Protein Feeds does not use any additives at any time in making up a compound.
---
Transport
Feed is delivered using our own fleet of trucks or approved outside hauliers.

Our transport abides by the Trade Assurance Scheme for Combinable Crops (TASCC) codes of practice for animal feeds.
---
Complaints
Protein Feeds Ltd. put a large amount of effort into providing customers with top quality rations.

We therefore act promptly on any customer complaints we receive.

We also keep detailed records on any complaints and aim to resolve them as soon as possible to the customers satisfaction.

You can rely on Protein Feeds Ltd Feeds for your cattle business.
---