Wheat Feed Pellets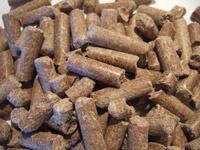 Wheat Feed is a general term applied to the mixture of wheat offal arising from modern flour mills. It is subject to relatively high degrees of variance in terms of pellet size and consistency, depending on its source. Generally, it is a mealy, fibrous material containing unseparated bran and various other starchy fractions arising from the later stages of the milling process.

A by-product of flour milling, Wheatfeed comprises of Wheat Bran, Endosperm and other starch screenings. The increase of high bran and wholemeal breads in recent years has improved the nutritional value of Wheatfeed.
Although favoured in pig and poultry rations, wheat feed is suitable to all livestock. It offers a good source of fibre and while the digestible crude protein level is high, it tends to be rapidly degraded in the rumen.
This last characteristic of wheat feed makes it less popular among ruminants.

Highly digestible, but quality varies between production plants. A good source of phosphorus, but low in calcium, sodium and vitamins.
---
Wheat Feed Pellets - Key Features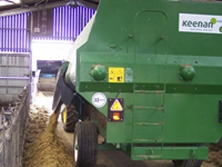 High Starch

Good Pellet Quality

Balanced Energy and Protein

Consistent analysis

Can suit all feeding systems

High in digestible fibre

Non GM

Promotes rumen synchrony

Promotes health
---
Wheat Feed analysis on a dry matter basis (%) :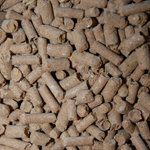 Protein

Oil

Fibre

Ash

Metabolisable energy (ME)

(mega joules/kg dry matter)

Dry Matter

(%)

14.5

4

9

4.2

11.5

87
---
Feeding
Dairy cattle: ~ 2-5kg / head / day

Beef cattle: ~ Inclusion rate up to 25% of ration
---
Storage Limitations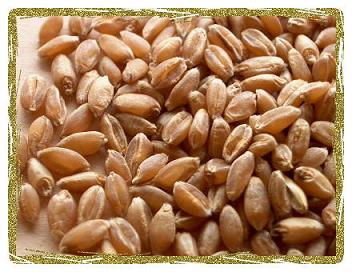 Goes mouldy quite quickly and may develop strange flavours. Due to the addition of water at the pelleting stage traces of mould can appear on the outside of the pellet, so long term storage is not recommended. Mouldy material should not be fed to livestock.

Must be stored under cool, dry conditions, in a clean dry space or in purpose built bin.

Material to have been stored and transported in compliance with UFAS code of practice for the control of salmonella.
---