Maize Distillers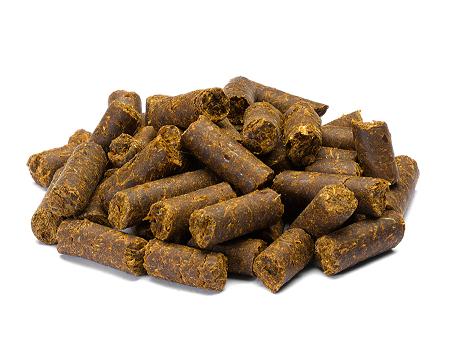 Maize Distillers grains are the by-product after maize (corn in the US) has been distilled either to produce grain spirit or ethanol. It has two constituent parts, wet fibre and pot ale syrup (or corn steep liquor in the US), which are added together in varying proportions and then dried.

Maize Distillers are a pelleted, golden to dark brown coloured product, rich in both protein and energy. They are a result of grain distillation, a process which involves a conversion of the cereal's starch to sugar.
The starch content of maize distillers, then, is massively lower than in maize cereal. A slight degree of mealiness to the product is not uncommon, given the handling and transportation of its importation from the United States.

Maize Distillers is high in fibre, but well digested by ruminants. A high-energy mid-protein feed which is reasonably undegradeable in the rumen. It is low in starch because of its extraction and has the highest energy value of all distillers grains, being higher in oil content than barley distillers grains.

---
Limits to usage
The total level of distillers product in the diet should be considered for ruminants as they are low in starch and already pre-fermented.

In common with all distillers by-products the residual cereal oil is unsaturated. This needs to be accounted for in ruminant formulations if other ingredients containing saturated oils are present.
---

Storage / Processing
Usually produced as a pellet although distillers is often a meal, either because it was not pelleted or has broken down during transit.

Material to have been stored in compliance with UFAS code of practice for the control of salmonella.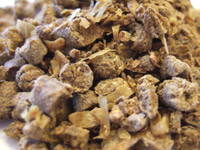 ---
Traceability - country of origin
UK, USA or Brazil

Can be GM or non-GM
---
Statutory declaration
---
Nutritional hazards / Limits to usage
Total usage of distillers in the ruminants' diet should be monitored as they are low in starch and already prefermented as well as unsaturated oils.
---
Nutritional Benefits
High in fibre, and has the highest energy value of all distillers grains.
An extremely high energy mid protein feed, rich in digestible fibre plus oil and providing a good source of bypass protein.
---