Linseed Meal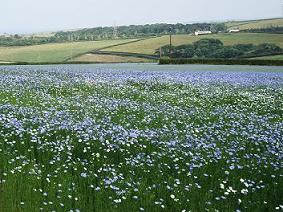 Linseed or flax is an oilseed crop grown for oil. The seed is crushed to release the linseed oil via expelling or extraction for industrial applications.

Various parts of the plant have been used to make fabric, dye, paper, medicines, fishing nets, hair gels, and soap.

The linseed (flaxseed) meal is then made available as animal feed.

Linseed can be included in all ruminant diets whether in a concentrate, in a complete diet, mix as a protein supplement or as a straight.
---
Key Features
· High in protein and oil.
· Good free flowing pellets, flakes or lozenges.
· Very good for blending with other raw materials
· Excellent Palatability
· Well respected feed ingredient
---
Linseed analysis on a dry matter basis (%):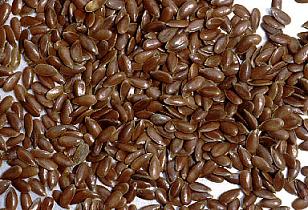 Protein

Oil

Fibre

Ash

Metabolisable energy (ME)

(Mega joules/kg dry matter)

Dry Matter

(%)

36

8

10.5

7

12.8

90
---
Where is it grown?
Mainly Canada (~34%) and China (~25.5%), though there is also production in India (~9%), USA (~8%), Ethiopia (~3.5%) and throughout Europe (e.g. France).
Almost all of the United States crop is from the states of North Dakota, South Dakota, Minnesota, and Montana.

It the UK it is

mainly imported now, and supply can be variable.
---
Limits to Usage
Because of its high oil content storage of linseed on farm should be limited to no more than 3 months.
---
Storage
Linseed expellers should as with other dry straights be stored in cool, dry conditions.

Linseed meal is be stored and transported in compliance with UFAS code of practice.
---